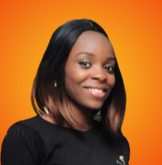 Mimi Adebayo is a lawyer turned teacher. She has a passion for educating children and the parents that raise them. She is a bibliophile and provides resources for children and parents through her social media handles and website.
She has been interviewed on TV to share her opinion on Teaching and Learning during the COVID-19 period.
She loves God, and is happily married.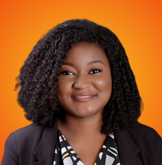 Ngupe Afiemo is an educator and a graduate of pre-primary and primary education from a Nigerian University. She became a teacher against her will, but now cannot imagine being anything else.
She currently serves on a school management team but prefers to simply be referred to as a teacher. She is extremely passionate about raising confident children and uses every opportunity she gets to focus on this objective.
She established her private educational platform; Lighthaven Educational Services in 2017, to train teachers on he most acceptable educational practices. She however likes to focus on soft skills.
She ls a Christian woman, happily married and blessed with two young children.