Generation Z
Summer Bootcamp!
It is one thing to have a dream, and it is  another to birth it and watch it actualize. Generation Z Summer bootcamp has been all shades of amazing. We  love the community spirit we have been able to foster among the children. We always wanted children to see that reading and writing should/could be fun, and we are so excited to hear that many of our children now view reading and writing differently.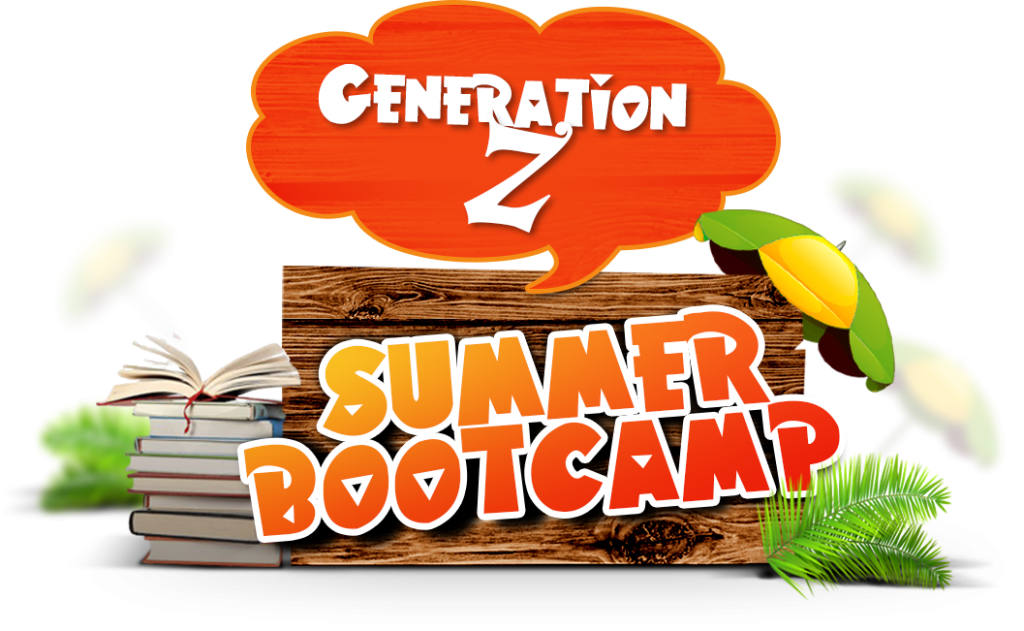 Top Entries from the Budding Writers Show Off E-zine
by Ngozi Bende Writing Contest-1st Position Category: Dolphins
One rainy morning, there was a family called the PJ family. Mr. and Mrs. PJ had four children and a dog named Spot. They had three girls and one boy. The girls' names were Nana, Lala, and Lulu. Nana was the eldest sister, Lala, the younger sister, and Lulu, the baby. They had a brother named Bob who was older than Lulu.
Bob sat at the window. He could see the rain still falling. He put his head down and put his hand on his chin. He remembers his ball, his toys, and the puzzle he had packed for the picnic. "Oh, when will the rain stop?" he said to himself, sadly.
Nana went to the kitchen worried. She thought of the song he had practiced for the picnic and all she the preparations they had made. Lala and Lulu were sleeping on the couch and they were not worried. It seems they were enjoying the cold weather.
Suddenly, the rain stopped. The sun peeked through the sky. Everyone got excited as they hurriedly packed their things to the car. "Now, we can have our picnic," Mum said, smiling.
When they got to grandpa and grandma's house, they were already waiting to go to the picnic too. On getting to the park, there were a few people there. Grandpa found a good spot to sit. Mum and grandma took a stroll around the park.
"I'll get us some ice cream," Dad said, as he took their orders.
Nana pushed Lulu on a stroller, she said: "let's take a stroll too."
"Come on, Spot," Lala called to Spot. "Let's play catch."
Bob stood, amazed, watching an old man and his grandson feed the ducks.
After a while, Mum called the kids. "It's time to have our refreshment," she said.
Grandma pulled out a box of star cookies. "Our favourite!" the children said, happily. So, they ate, sang songs and played games on the picnic mat. 
"It is time to go home," dad said. 
It has been a lovely picnic, although it started all gloomy, but it ended up being a bright and happy day.
by Umar Aliyu Writing Contest-2nd Position Category: Dolphins
There was once a village named Knomeville. Everywhere in Knomeville has one color which is brown. The houses have chimneys. Some houses are bent and crooked and some houses are straight. Some houses have two floors, and some have three floors. Everything is small because the gnomes are small. The gnomes have red pointy hats like an icecream cone. 
All the knomes have grey beards and mustaches that are joined together like Santa Claus. They are all grumpy gnomes. Some gnomes are farmers but they are poor because their plants keep disappearing because of green and black worms. All the poor knomes gathered and made a plan to steal money from the knome bank. A good knome heard their plan and decided to stop them. 
They decided to steal the money at night when the other gnomes will be asleep. They entered the bank by telling the security guard they forgot something. After they steal the money, they will hide it in a big bag. The knome that heard their plan made some gadgets and a costume like batman. His costume is light brown with a black cape and he has a bat drawing on his chest. He tested the gadgets he made and all the gadgets worked. One is a grappling hook to grab onto the roof and use the chimney to go into the bank so that he won't have to waste his time talking to the security guard. He went into the bank through the chimney and used a gadget that can explode anything quietly to blow up the door to the safe where the money is kept. 
The poor gnomes were inside stealing the money. The good knome quietly snuck behind them and hid in a pile of coins. He caught the thieves with another gadget that ties people up and called the knome police to arrest them. The poor gnomes explained why they  needed the money. Bat knomes advised them not to steal because they are poor. They should have asked people for help. The poor knome family told him they had already asked people for help but no one helped them. So Batknome told them he will help them with all the farm problems. He created a gadget to track the worms and freeze them. The plants started growing back and the gnomes were not poor anymore. 
by Onosejele Ikuenobe Writing Contest-3rd Position Category: Dolphins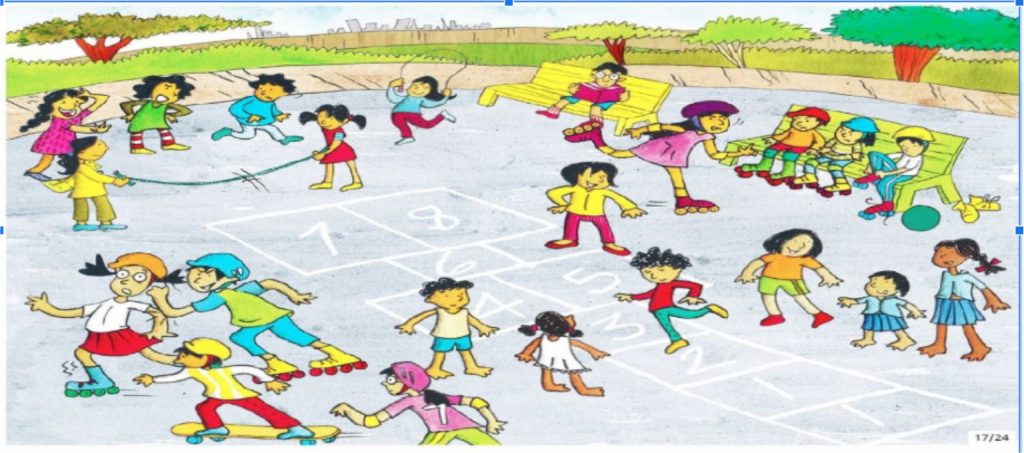 There once was a boy who was very timid and who was afraid to try anything new. His name is Franty.  He was afraid to go to a new school, to roller skate, and  even to get a new house. One day, Franty was going on the road when he saw his sister, Canty. Canty was a charming girl, she always made  people overcome their fears but helping Franty was a big job.
"Hi Franty," she said, "Want to ride bikes?" Canty asked
Just when you think Franty would say. 
"No, thank you", instead he paused and asked:
"Why are you not scared of falling down from the bike? I mean look at the hard floor,"he continued.
" Well, there are rules I follow," Canty replied.
Then Canty got a book which started to fly.
" Hi there," the book said. 
Franty got scared and ran but Canty caught up with him.
These are the rules Franty," said the book. 
"Canty!" Franty said.
"Why did you not tell me we had a magic book?"  
"Number one: Because you never asked," Canty said
"And number 2, because you never needed it."
"I have always been afraid and you did not show me," Franty replied with wide eyes.
"Well I have been trying not to spook you and I knew that you will be afraid and you don't really talk to me," she said giggling.
"Well,what does it say?" Franty asked with a big smile.
Then Canty pressed a button.
If you are interested, here is what it said."
"BRAVE RULES
Be bold and try not to run from tiny things.
Stay away from animals that might hurt you, like bees. 
Be brave in every thing you do. 
These are the rules to be  brave." The book said with a bold voice.
Then the book wanted to continue talking about love rules but then Canty stopped him.
"No thank you, Rule book, we don't need you anymore," said Canty
Then the book flew to Canty's bag. 
"I think riding a bicycle can't be that hard," said Franty. Then he jumped on the bicycle Canty brought him
"Riding a bike is not so hard," Franty said as he went round the street. "Are you scared? Then follow the brave rules."
THE END
Elkan

To Wild Kratts Crew
Fan Mail by Elkan Category: Dolphins & Whales
HORIZON 1,
123 Ikoyi STREET,
Lagos, NIGERIA.
4532 2347 8903
16/7/2020
Wild Kratts Crew,
3459 3462 6892
American-Canadian.
W234 A762.
Dear Wild Kratts Crew,
I hope you're all fine exploring those animals like the Cheetah, Octopus, Orangutan, Koala, Zebra, Alligator and other animals. Chris you are the funniest character and I love your climbing skills, especially when you said "Boots live in trees, I didn't know boots live there?" I'm not sure boots live there either but at least when you saw the baby Draco's climbing, your climbing skills came back and I bet when you were climbing you didn't even notice. Good thing you didn't look down or else you might have been scared. I liked your malfunction of the T-Devil too.
Martin, you could have been eaten by that croc and Chris tried to save you but you did not listen to him but Chris thought quickly of another plan and used a rope to hold the jaws of the alligator until it snapped the rope into half and again Chris turned into a hippopotamus and said it was the only way to clear a "croc off" and it worked so you and the Zebra calf now passed the river to the other side where you started acting weird by asking Zebras in human language if any of the female Zebras owned the Zebra calf which is so weird. I liked your malfunction of the oak tree. I hope you can see that I enjoy watching you, and the episode you described is one of my favorite.
Aviva, for the Wild Kratts Crew jacket it looked like you got inspired by so many animal patterns but good thing you are an inventor just like me. You were able to make an arbitration/ choice/ judgement to decide the way the Wild Kratts Crew jacket would look like. Why did you choose Jimmy Z to be the manikin? Could you not choose yourself to be the manikin? Plus it was not fair because you did not allow Jimmy Z have at least 1 slice of pepperoni pizza because he wanted some. In some series why don't you believe Chris and Martin? I wish my brother, my sister and I could be in some series. We watch your channel alone because it is so educational about animals. Koki I wish you could give me the Tortuga and I would give you 1,000 naira!
Yours Sincerely,
Elkan.
Fan Mail by Tamilore Category: Whales
9, Mcwen Street,
Omole
Ikeja,
Lagos, Nigeria.
17, July, 2020.
Dear Johnny Drille,
              Hi Johnny! My name is Tamilore Dada. How are you and your family been doing during this lockdown? I hope you and your family are doing very well. I have heard a lot of your music they are all very nice and soothing. Someday I would love to be like you, maybe you can even be my mentor. 
        I would like it if you could have a concert after we have defeated covid-19, maybe someday you would mentor me on how to become a great singer. You inspire me so much, I might even write a song with you.
Have a great day, Johnny. I hope you reply my message. 
Your Biggest Fan,
Dada Oluwatamilore.
Fan Mail by Jordan Category: Whales
Jordan Ohabuike,
4 Ahmed Joda Crescent,
Kado Estate,
Abuja, Nigeria.
Phone: 08052503090.
Thursday, 16th July 2020
Liz Pichon,
David Hingham Associates,
Waverley House,
7-12 Noel Street, London.
W1F 8GQ.
United Kingdom.
Dear Liz Pichon, 
How are you and how is your family? I hope you are doing okay. I am writing to let you know I am a huge fan of yours. I really like your books especially the Tom Gates series. I think they are inspiring. The book I like the most is "The Brilliant world of Tom Gates".  I like your books because they are exciting, realistic and artistic and they make me have wild imaginations. Though I only came across the Tom Gates series earlier this year, I have read five of the books and plan to read the rest before the year ends. I like Tom's character-he is witty and funny. He reminds me of myself – though I always try to do my homework (wink wink). I understand why Tom does not like Marcus. Marcus is intelligent but he is not fun. Tom likes Amy because she is smart, selfless and very nice (well, unless you are mean to her).
Derek's character reminds me of my best friend, Ryan. Just like Tom and Derek, Ryan and I like and do the same thing, even though we are not in a band like Tom and Derek (Dog zombies). Every character in your book reminds me of someone I know and to make reading more fun, I replace the faces of the characters with the faces of my friends and family. Mrs. Pichon when I grow up, I want to be a writer just like you, so it would be very helpful if you gave me some pointers and ideas on how to be a great author. A response from you would be just awesome. It would blow my mind. I look forward to hearing back from you soon.  the faces of the characters with the faces of my friends and family. Mrs. Pichon when I grow up, I want to be a writer just like you, so it would be very helpful if you gave me some pointers and ideas on how to be a great author. A response from you would be just awesome. It would blow my mind. I look forward to hearing back from you soon.  
Your biggest fan, 
Jordan Ohabuike.  
Fan Mail by Suurshater Category: Whales
Plot 171 BRH street,
FHA, Lugbe, 
Abuja, Nigeria.
 20th, July, 2020.
Hello Akiane, 
I really hope you are well. I am your biggest fan and would love to say hello. At first I did not know that you do poetry but now that I know I would love to read your poems. I guessed it is about how the idea of drawing came to your mind. I have seen some of the books that you have written. One of them is; My Dream Is Bigger Than I. I have not read it but I guess that it will be interesting.
What I also like are your drawings and paintings. They look so realistic and beautiful that I wished I was the one who drew them. If I had the opportunity to meet you, I would request that you teach me how you paint so nicely. I would enjoy it so much, that even if I am not catching up, which I know I will, it would be really nice and fun just to be in your presence. Your paintings and drawings are exquisite.
Your biggest fan,
Suurshater Mike Abur.
Onyebuchi to Roman Reigns
Fan Mail by Onyebuchi Category: Whales
No 15 constitution road,
G.R.A,
Enugu, Nigeria.
17th July 2020
Dear Roman Reigns,
   I am your biggest fan and I love you so much, you are my best in the WWE I love you more than everyone in the WWE.
   If I see you anywhere I might faint or shout really loud that I might be chased away from that place. But if I knew you would be there, that means I shouted really loud when I found out, then when I see you ,I will be to nervous that I will run away and hide from you, so that you will not see me. Anytime I see you on television I will be so excited and when bad things happen to you I will be so angry that I will feel like going inside the television and beating up your opponents and enemies, sometimes I feel like crying.
   I love you because you have a lot of good skills and you fight well, I love you also because you are very strong and I like your signature moves like the superman punch spear and the others.
Another reason why I love you  is because you are nice you don't look for people's trouble. Then you don't brag when you win and you don't get angry when you loose, unless if your opponent cheated. You are just nice, friendly and calm when you are not fighting.
   I love so much and I wish you victory in all your matches in the future. I wish you reply this letter and if you do I will shout really loud and I will keep it safe.
Your fan,
Onyebuchi Njeze 
Fan Mail by Ayo Category: Whales
Block 1, Flat 12,
Cross-river Street,
Garki,
Abuja.
20th July 2020.
Dear Heung min Son,
I am a big fan of you. I love Tottenham Hotspurs like you do .I wish I could see you eye to eye.
I love what you do for the club. I really want to be like you. You are my mentor.
I would like to see you in real life. If I see you one day, I will be really happy.
Your skills, your passing your pace, everything about you is good. You are really honest and nice. Who else in the world is like you excellent son?  I wish I could play with you before you leave Spurs, I could really learn a lot from you. Thank you for everything you have done for Spurs, they will not take it for granted. I  love you Son thank you.
Your biggest fan,
Ayomide Ogunmoa.
Replies To Red Riding Hood's Letter
Red Riding Hood to Grandma
Letter By Miss Mimi Writing as Red Riding Hood
23, Hood's Cottage,
Potter's Woods,
Westbrom.
United Kingdom.
11th July, 2020
Dear Grandma,
It has been ages since I saw you last. My mum has refused to let me spend so much time outdoors because of the thing that happened months ago. You do remember what I am talking about, right?
Mum doesn't like to talk about it often, so I try not to talk about it too. It scares her, the thought of me being in danger. Even after I came home from the hospital after the encounter with the Wolf, she kept asking me questions like I was sick.
"How do you feel?" 
"Do you feel any pains here, or here?"
It was a bit funny at first, but then I began to get tired of being fussed over. I told her that I am fine, but she doesn't seem to believe me.
I told her she needs to be more worried about you. What was that like, grandma? We never really talked about it. I am so sorry I put you in that situation, I should never have stopped on the way to see you, even though those strawberries were really pretty. I should have obeyed Mum and not gotten distracted by the wolf and maybe everything that happened, wouldn't have happened.
I still have nightmares sometimes, grandma, but I can't tell Mum, because she will freak out. I see the wolf in my dreams, and I feel the same fear I felt when he attacked me.
These days, I am afraid of the dark, and I am afraid to go out alone. I do not tell Mum all this because she will think she is right to keep me indoors all the time, and I don't think it is healthy.  I miss the fresh air, I miss the beauty of the clouds, the lush fruits and the waving of the trees in the woods. I feel trapped in the house, trapped in my mind by a wolf that is dead. And he is dead, isn't he?
Sometimes I am afraid that he has so many other brothers and friends out there who are looking for revenge and would be willing to gobble me up in one encounter. 
Grandma, I miss you so much. I am glad you feel better now and I hope that one day soon I will be able to visit you without reliving those nightmares.
Yours lovingly,
Not so-little Red Riding Hood
Ayomide to Red Riding Hood
Reply Letter by Ayomide Category: Whales
23 Hoods Cottage,
Potters woods,
West Brom,
United Kingdom,
20th July 2020.
Dear Red riding hood,
I have recieved your letter. I am sad too because of that incident. 
I feel you should still be allowed to go out, but your mum is right you should not be allowed to go out. Your mom is teaching you a lesson, obey.
You should not be allowed to go out only for a while. I am sure that she will release you soon.
I will continue praying for you everyday. 
You are my beloved granddaughter.I miss you dear and I hope to see you in a few days.
I am crying now do not worry, mum will forget about it and you will be allowed to visit me.
Yours lovingly,
Grandma.
Reply Letter by Elkan Category: Dolphins & Whales
61, Gran's Cottage
Potter's Woods,
Lagos
United Kingdom
12th July, 2020
23 Hoods Cottage
Potter's Woods,
Westbrom
United Kingdom 
Dear Riding Hood, 
I remember what happened. I am sorry for you and myself. I feel okay and there are no pains anywhere. It's ok if Mum doesn't believe you, but I believe you. I hope your Mum is okay? 
Oh, it was so scary the Wolf's sharp teeth almost ate my legs! It's ok you can overcome your fear like Batman. Yes, Wolf is dead and those stones have torn the Wolf's skin. So Wolf can't bother you again.
I miss you Darling, I hope you are keeping healthy and God shall help you never to be scared. I wish I could stay with you. I love you.
Yours Sincerely 
Grammar Hood  
Suurshater to Red Riding Hood
Reply Letter by Suurshater Category: Whales
Grandmother's residence,
Street 6
United Kingdom
House 4
Hollywood 
13th July 2020
Dear Redie Hood,
I miss you so much ever since the incident. I love you so much and hope you keep safe. I am doing great, even if sometimes I have scary dreams about the wolf.
Redie dear, I feel better now, ever since you gave me those marvelous treats. They helped me like a big elephant is lunch to a lion.
You said the wolf might have some brothers. Hahaha, It's funny, but might be true! 
I really love you dear, and hope you are doing well. Send my love to your mum and dad.
And before I forget, there is a party that I will host to celebrate our rescue from the wolf. You can come with your parents so you will feel safe. The party is by 2pm on Saturday 6th of August. Invite your friends and relative so we will have some fun.
I am baking my special granny cookies, hope to see you there.
Love from Groovy Grandma.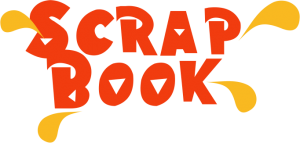 I like the class because it is highly interesting, educative and filled with surprise tasks which I love so much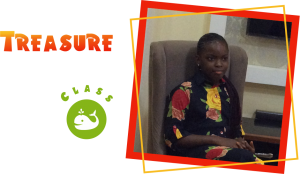 What I will miss most about the camp is the Teachers: (Mrs Afiemo & Mrs Mimi), all my Friends, the Homework and the Learning Classes

What I love about this camp is that it is fun and exciting and they give us fun homework, my best part of the camp is when we do our zoom classes